Work continues at Maam Cross
Saturday 13 June 2020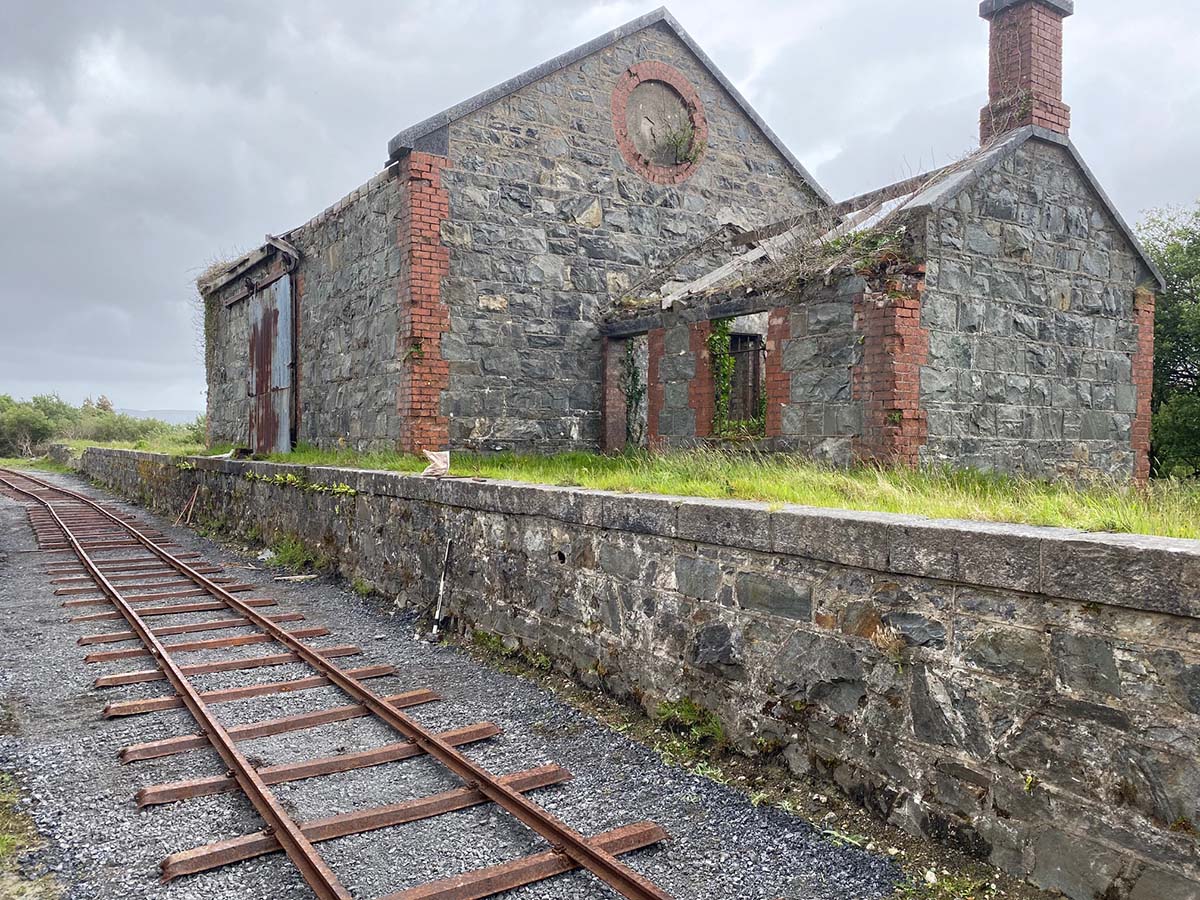 Track is now laid through the Loading bank and past the Goods Store.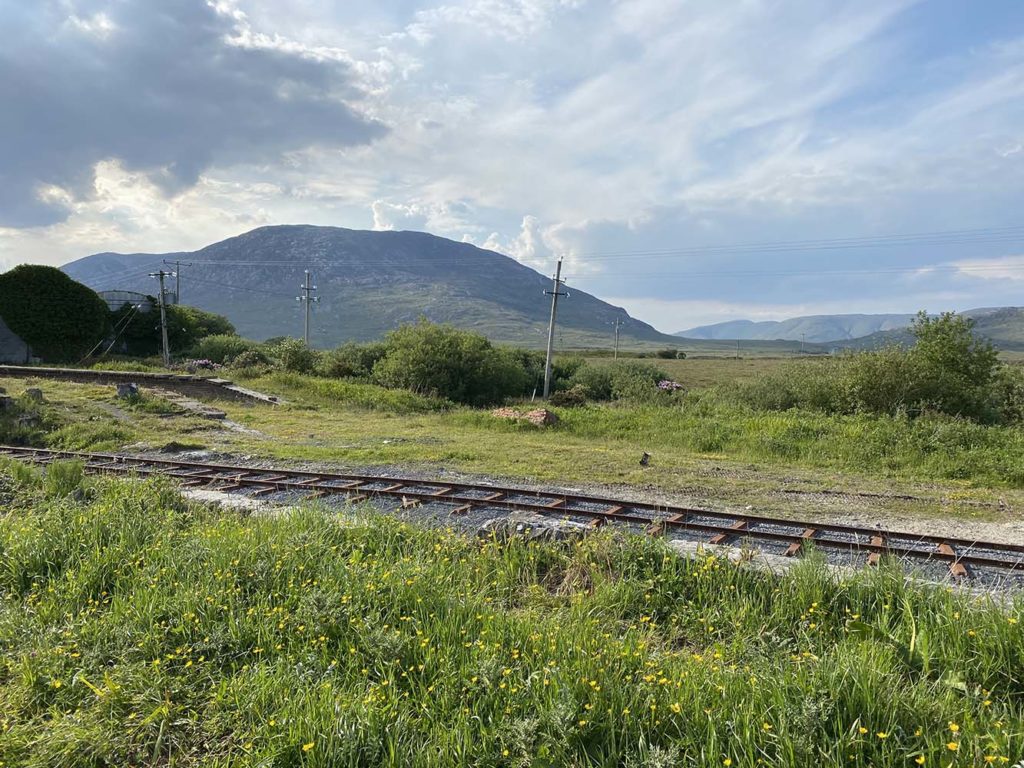 A lovely view of the Maam Turk mountains from the Galway end of the platforms.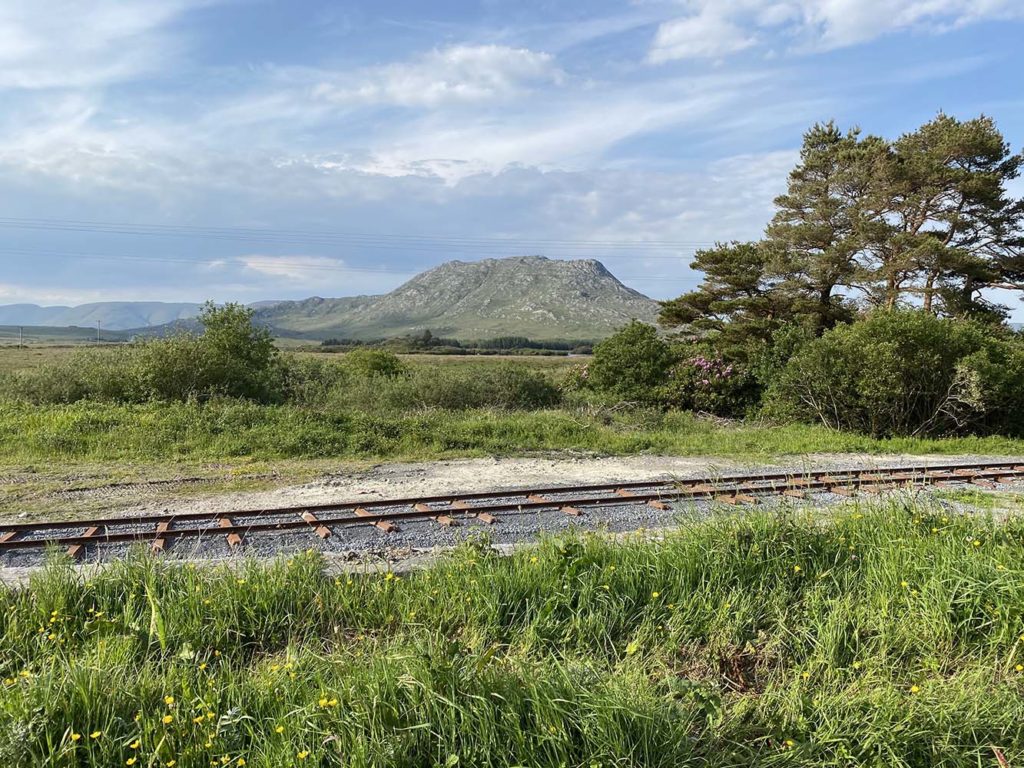 Another Connemara view from the Loading bank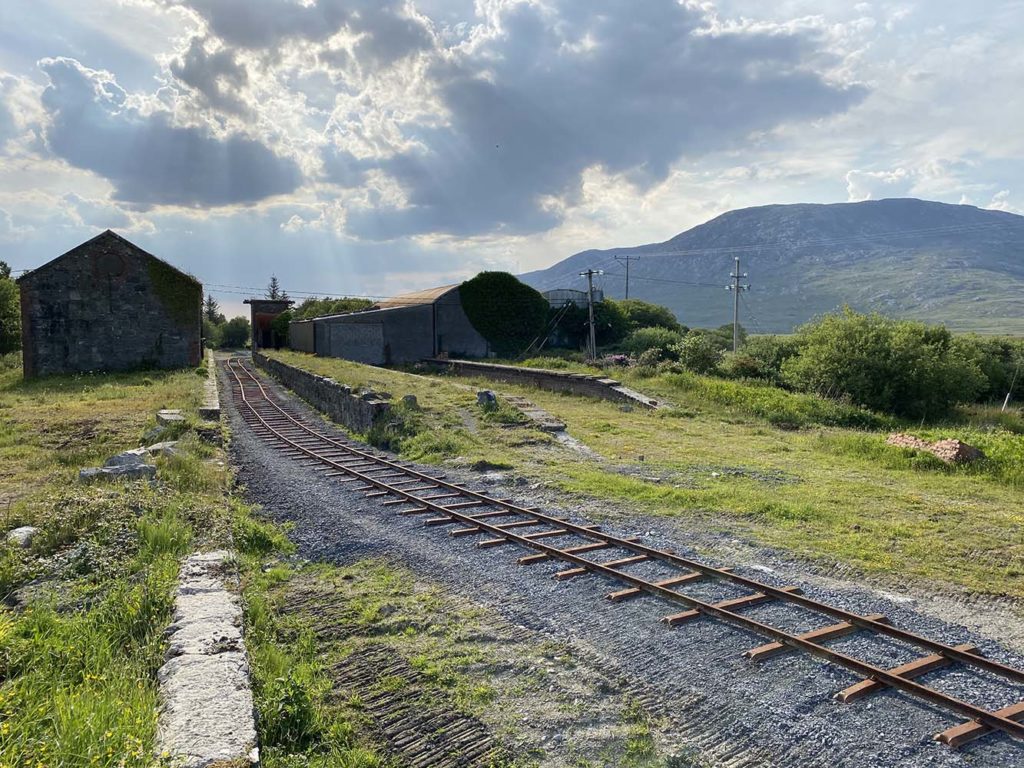 Looking towards Clifden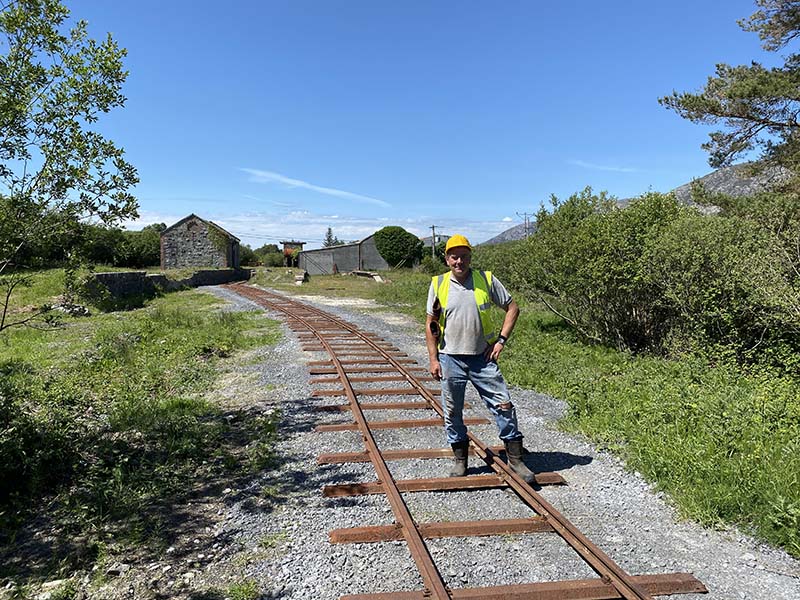 The Railwayman admiring the newly laid track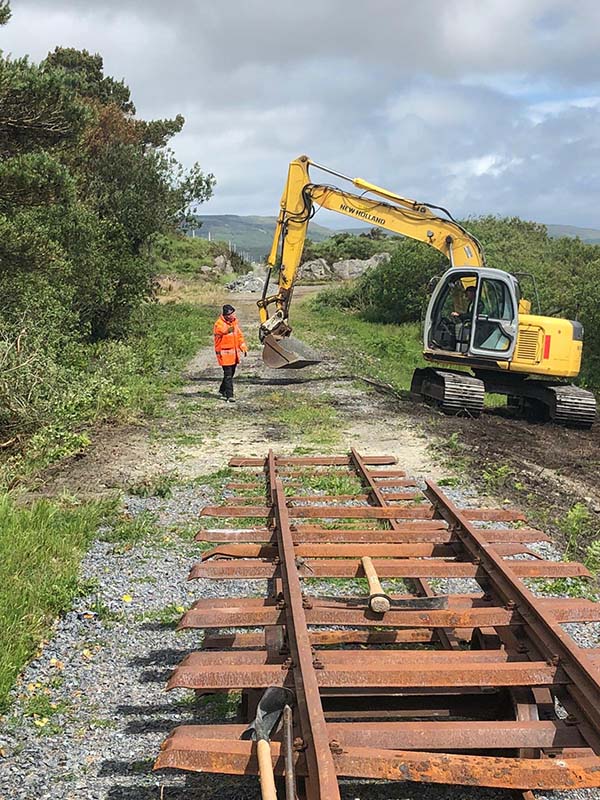 At the railhead Galway end.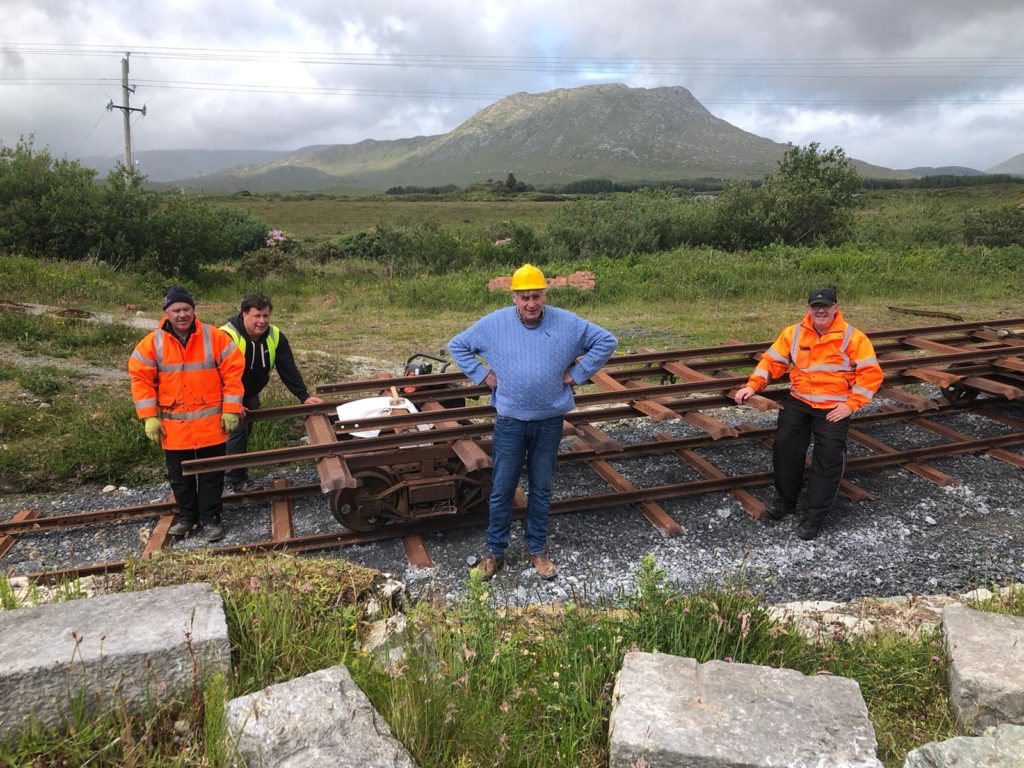 Happy volunteers moving rail panels to the railhead – very satisfying work!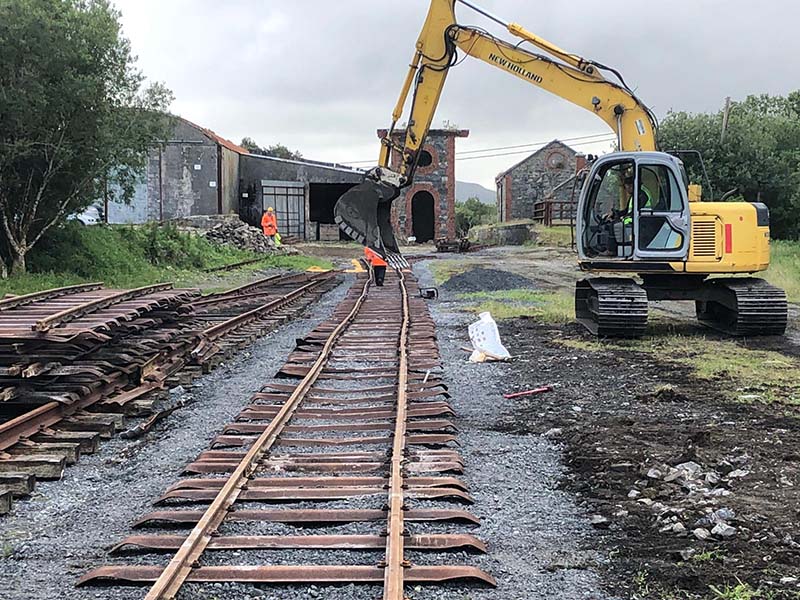 Laying track in the yard at the western ( Clifden) end of the site.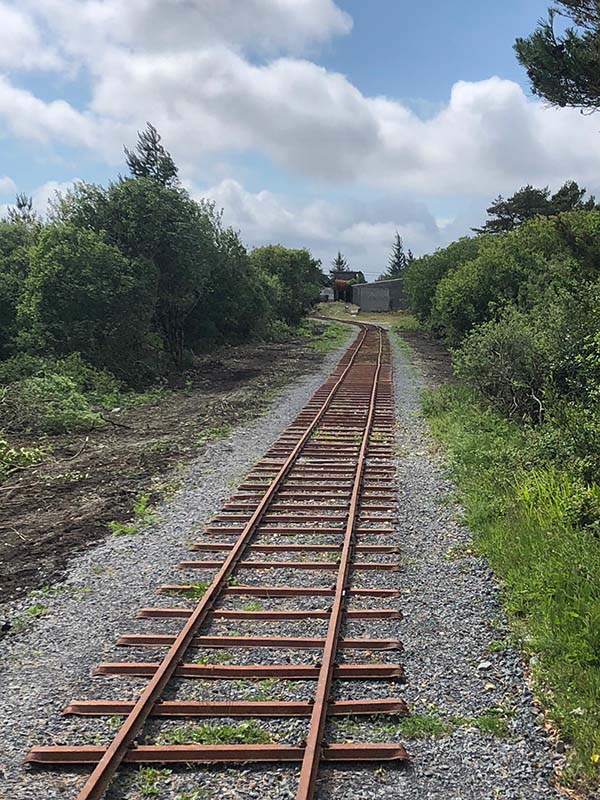 At the western railhead
Track is now laid through the Loading bank and past the Goods Store.

A lovely view of the Maam Turk mountains from the Galway end of the platforms.

Another Connemara view from the Loading bank

Looking towards Clifden

and the site of the signal cabin at the end of the Up platform, the rebuilding of which will start shortly!

The Railwayman admiring the newly laid track

looking towards Clifden.

At the railhead Galway end.

Happy volunteers moving rail panels to the railhead – very satisfying work!

Laying track in the yard at the western ( Clifden) end of the site.

At the western railhead

(Galway end)