January 2021

This view to the East, again shows the Signal Cabin foundation, and our temporary track which is laid on the original formation ( closed in 1935 ) and stretches for almost half a mile, to the boundary of our station site – the trackbed, however, is uninterrupted of obstacles for a further three miles! The standard gauge Buffer Stop is already in place to receive the end of the 5'3'' track goods siding which will be laid along the Goods Loading Bank.
All photos courtesy Noel Enright.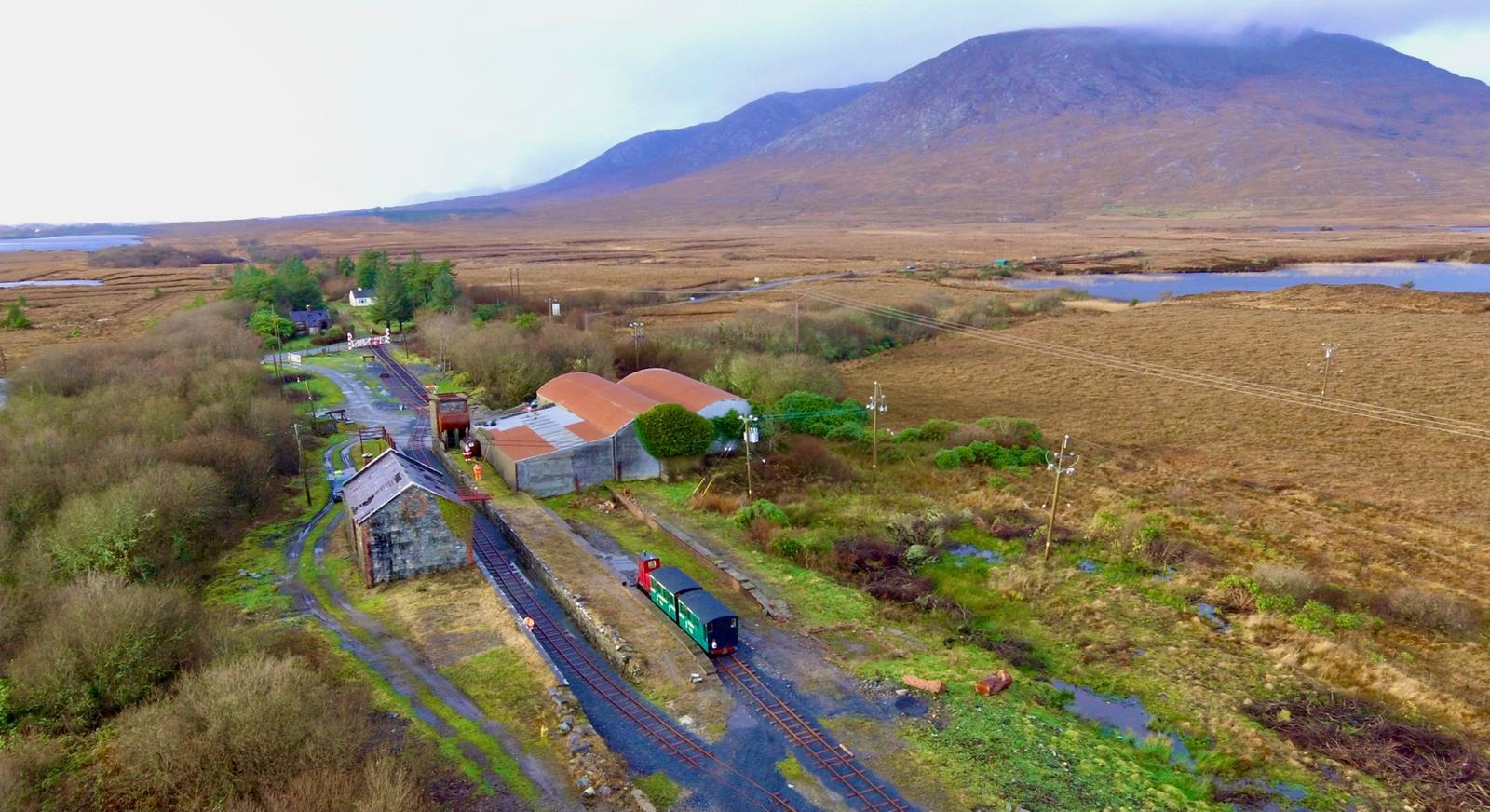 A general view of Maam Cross station site looking west towards Clifden. The first stretch of Irish standard gauge 5'3'' track can be seen leading to the level crossing gates. After a planned ( and now severely delayed by Covid19 ) media event with a visiting narrow gauge steam loco,
we plan to remove the temporary 3' track and replace it with 5'3'' Permanent Way – a large amount of which we have recently purchased from Iarnrod Eireann/Irish Rail. Priorities, in the further development of our station are the refurbishment of the Goods Store and its Loading Bank,
the acquisition of a suitable water tank for our still extant Water Tower, seen above with a disused fuel oil tank adjacent. The trackbed on the other side of the crossing ( which is still guarded by a derelict Crossing Keepers cottage ) stretches tantalisingly westward for two uninterrupted miles…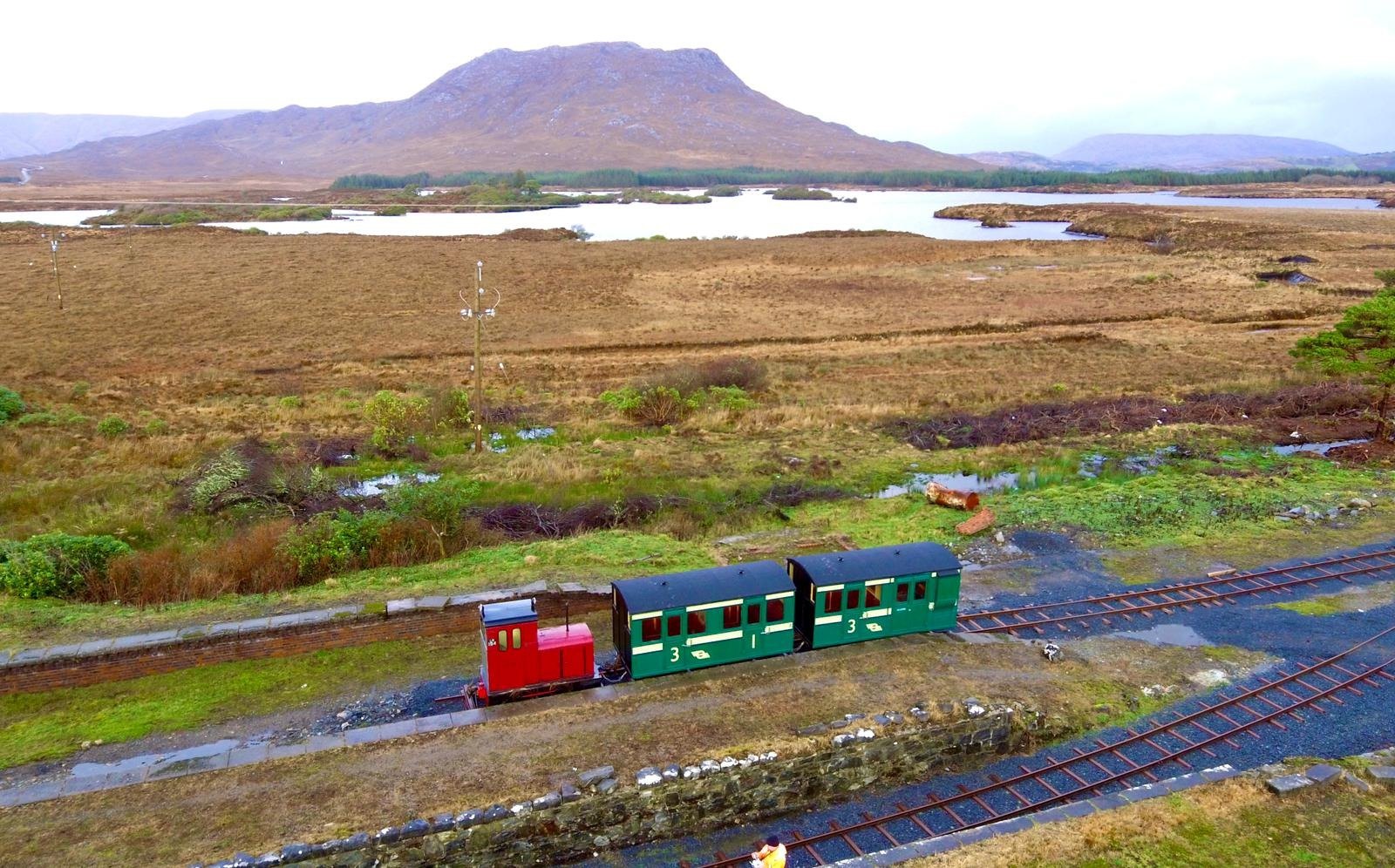 The picture above shows our demonstration train on our temporary 'Pop up' railway at the former Down platform of Maam Cross station. The Consist is of two four wheel carriages, a Brake Third, and a Composite First Third, motive power is ex Bord Na Mona Deutz 0-4-0 diesel LM194 (formerly No 7).
The platform edge in the foreground is the former Goods loading bank, and just visible at the end of the Up platform are the foundations of the former Signal Cabin – a replacement for which is currently under construction.
We have just bought a supply of matching platform coping stones from Iarnrod Eireann to replace those displaced or damaged – as seen above.