To highlight the great progress made in the last year in spite of C19 we have produced a new brochure with lots of photos of the new works on site – such as the laying of track Irish Standard Gauge (5'3″) and Irish Standard Narrow Gauge (3′). We have recovered and installed a typical station hand crane on our Goods loading bank. We have erected level crossing gates at our side of the R336 road (from Maam Cross to Maam Bridge). Some of the aerial shots used show off very well – the stunning scenery in which we are located!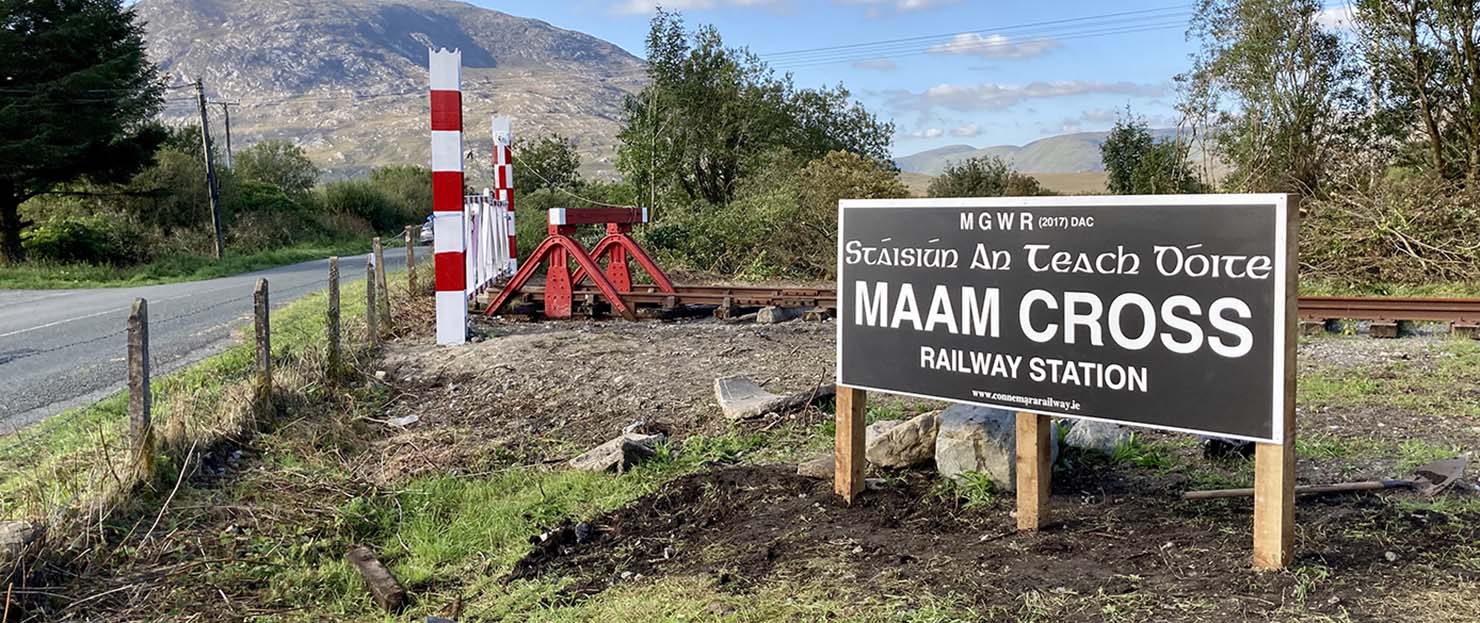 We have also recently put in mechanical semaphore signals – once a very visible aspect of the Irish Country Station – and there's more to come!
All this costs money, and although we are all volunteers, we need funds for materials and transport of everything to our site – so please help with a donation today – to our Go fund Me site!