3 October 2020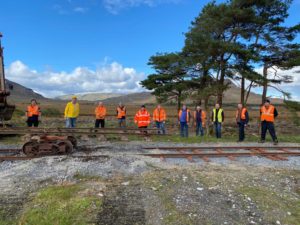 Another great day in our quest to see trains running once again through the savage beauty of Connemara!
Our avid supporter and Patron Eamon O'Cuiv TD once again dropped in to view progress! It won't be long now….
Have a look at our GoFundMe page we need all the help we can get!!