Our volunteers working off some of the Christmas puddings on December 28 – a beautiful winters day – some very enthusiastic young blood – from the Munster region, great to welcome them to Connacht!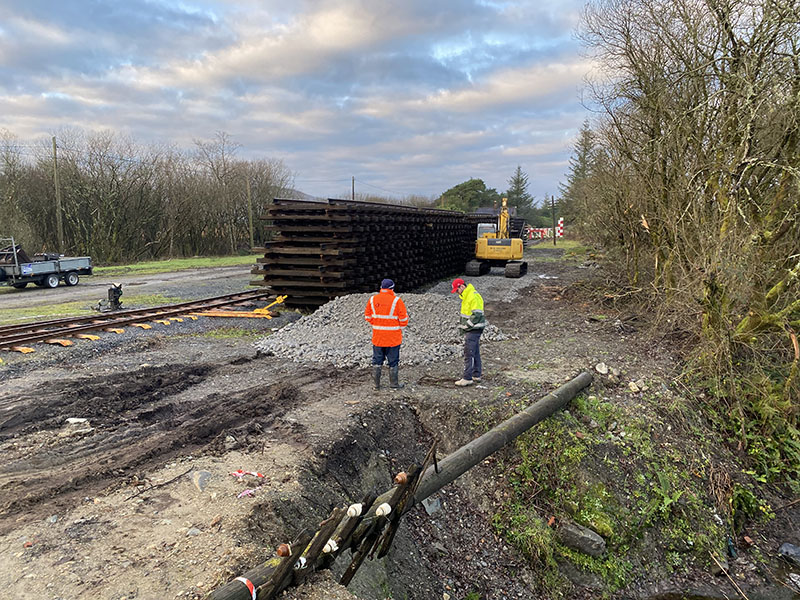 Laying track into one of our sheds to receive our first vintage carriage in the new year, which requires secure accommodation for restoration!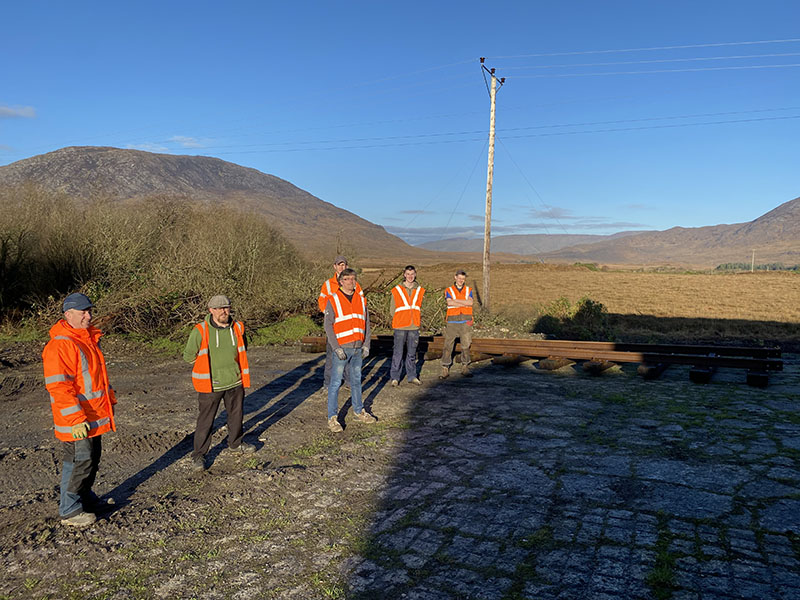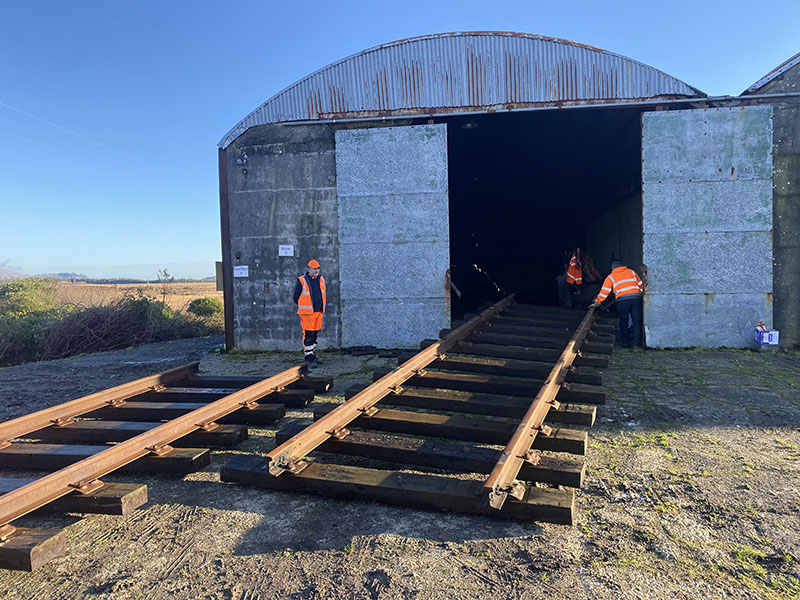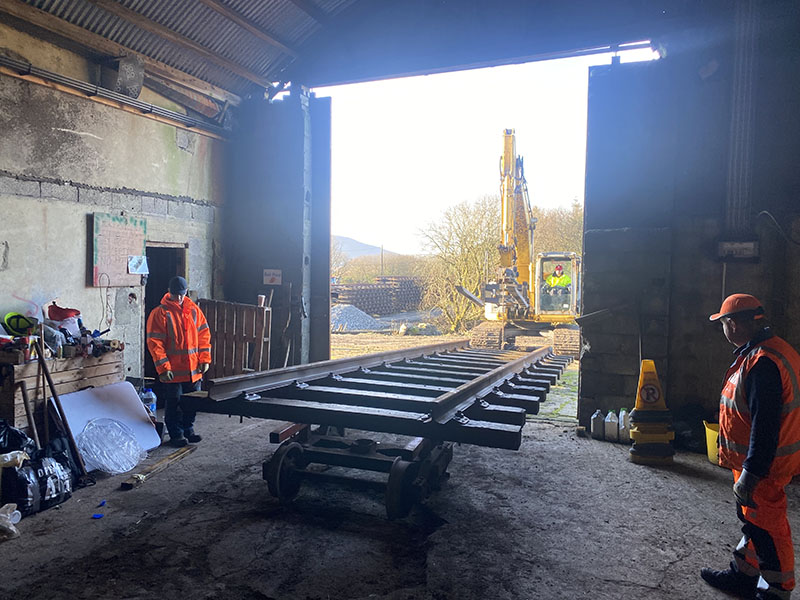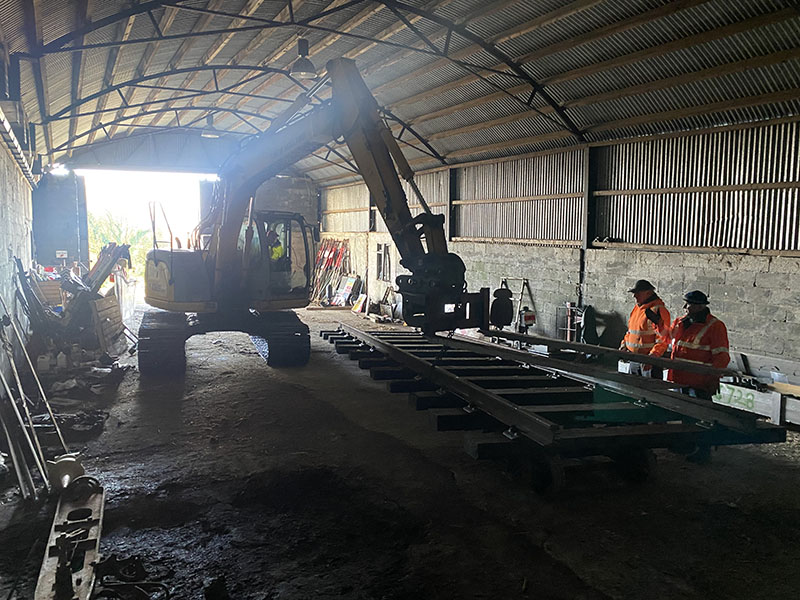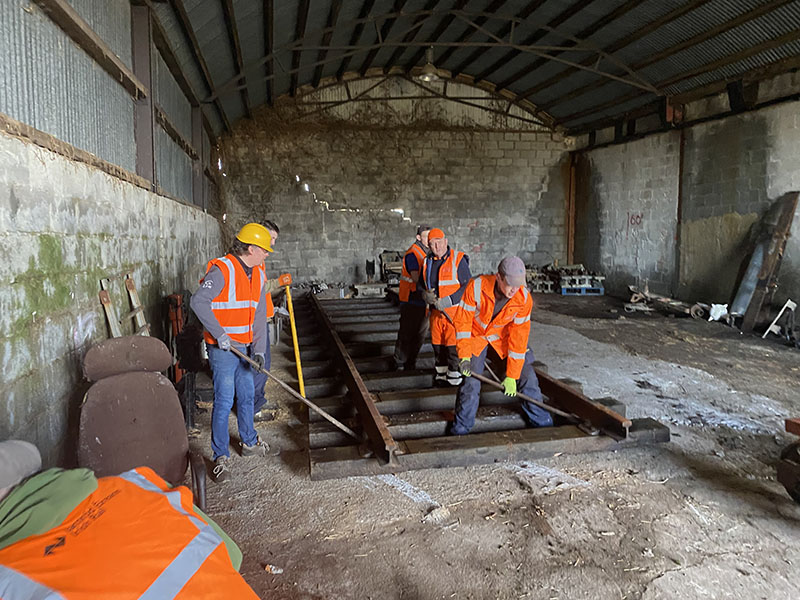 Some new volunteers at Maam Cross on a stunning winters day!